MotoGP 2023 Calender Has 21 Rounds and 42 Races
Purnima Posted on October 11 2022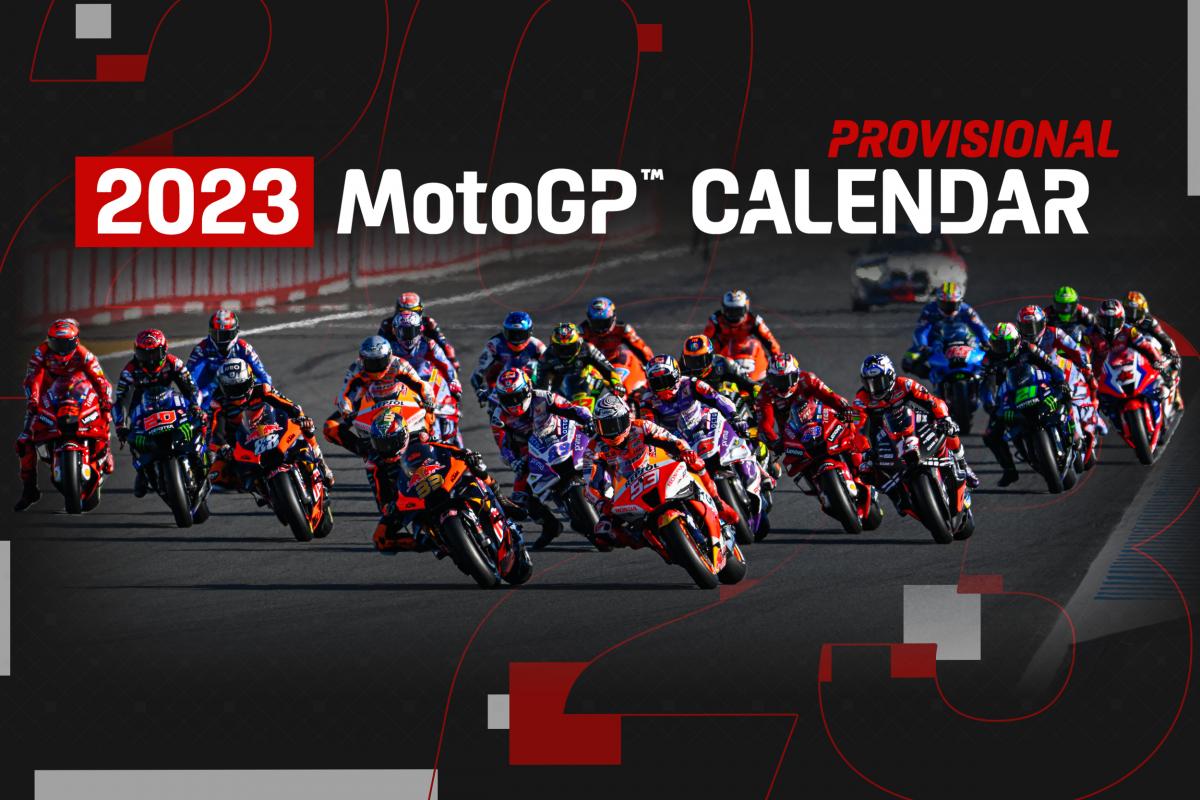 MotoGP has released its provisional calendar for the 2023 season, featuring 21 Grand Prix and 42 races, and three triple-headers.
Next year, MotoGP is all set to visit 18 countries, with Kazakistan and India as their new addition. However, Aragon will redu   ce the Spanish-based events into three, and Finland will remains absent. This means that 'flyaway events' outside Europe will comprise almost half of the 21 round calendars, including America, India, Kazakhstan, Argentina, Japan, Australia, Malaysia, Thailand, Indonesia, and Qatar.
There will not be another competitive lap in Europe once MotoGP leaves Misano on September 10. However, it will only happen until Friday practice for the Valencia finale on November 24.
Keeping Covid aside, MotoGP live F1 is slowly rebalancing its calenders by holding new events outside Europe. Saudi Arabia in the list of those planned future destinations. This way, MotoGP can present itself in front of new audiences. However, it incurs additional travel and logistics costs.
About this decision, a few riders shared their opinions. Alex Rins jokingly said that his wife would change the locks with this calendar and the new Kazakstan and India races. He also says it will be nice to discover new places and tracks. It will be harder for them as they will be far from home, but it looks good.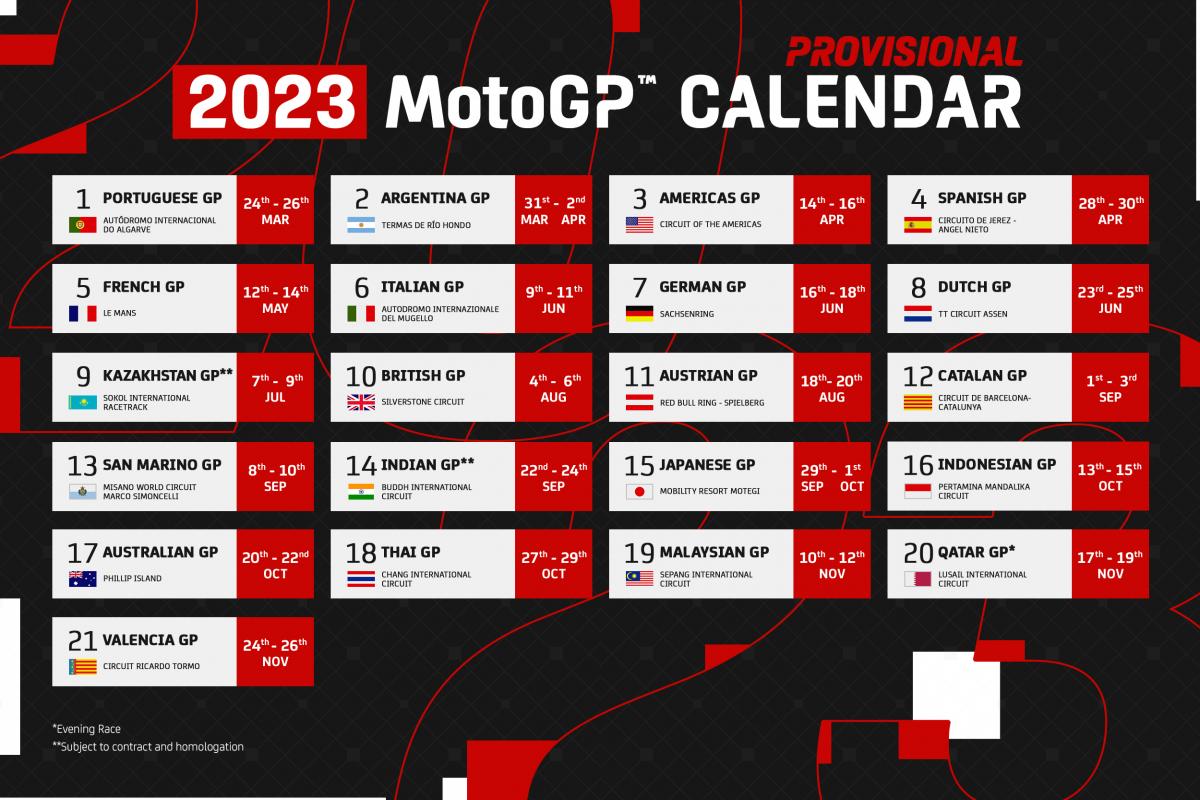 On the other hand, Jack Miller said that the season would begin later than usual and includes a spring break of three weekends after Le Mans. He also says that although he has a big calender, he likes the look of it. There will be one race in Spain and two in the new countries. It will be fantastic for the champion to spread out a little more. He also said that he likes taking MotoGP all around the world.
Aprilia's Maverick Vinales understood the need to take MotoGP into other countries and said that he thinks it is essential to take MotoGP into new countries and expand its community. They should improve, grow, and become the leading sports in the world.
Aleix Espargaro highlighted that the last eight rounds would take place in just ten weekends. India-Japan will go back-to-back, followed by a weekend off. He said it would be physically and mentally challenging and demanding with sprint races and new tracks. But he will try to organize with his team and his family as much as possible. He feels the last part will be very demanding for the riders and everybody in the paddock. 
The creation of the new Saturday Afternoon Sprint means that the number of the next MotoGP race will have more than doubled immediately, from 20 to 42.
Sprints will not be technically called Grand Prix, and only half points will be awarded for half-distance races. But a MotoGP race is a MotoGP race concerning physical and mental commitment. Not to mention the risk, which some people in the paddock say will be higher for the Sprints because of the need to get closer to the front on the first lap.
Remy Gardener wishes the rider good luck as he has left MotoGP at the end of his rookie season and joined WorldSBK.
The new development made headlines in Kazakhstan and India, albeit at the expense of the Aragon, which has been part of the annual MotoGP schedule since 2010.
Aragon, like Barcelona and Valencia, has already agreed to replace the MotoGP schedule with other Spanish tours due to planned extensions (instead of continuing to host it annually). This means Aragon can return for the 2024 season, when they have agreed to host "at least three races between 2022 and 2026", including the September event.
However, some riders will miss the annual Aragon race, and defending champion, Fabio Quartararo is perhaps a notable exception.